The Fondazione G.Re.T.A. ETS is a new organization founded in December 2021 by Maurizio Nava, and his fellows Giuseppe Catanuto and Nicola Rocco
G.Re.T.A. was conceived to support research and education initiatives in the field of oncoplastic and reconstructive surgery of the breast, and comes from a lifelong commitment of the three founders. The development of a personalized approach to surgical treatment of breast cancer is the main goal of the Foundation.
This can be accomplished either organizing in presence and on-line courses with world renowned specialists or providing scientific support to the international series of conferences called "MBN". Thanks to the generosity of its donors G.Re.T.A. providing fundings to an International Fellowship in memory of Mr Guidubaldo Querci della Rovere, who served as consultant surgeon at the Royal Marsden Hospital during the nineties and sadly died after having pioneered oncoplastic surgery. This project runs in partnership with two British institutions (the Addenbrooke's Hospital in Cambridge and the Royal Marsden Hospital in London) and in the last ten years has offered two grants for senior surgical trainees to let them attend the two leading surgical units in Italy and in Europe.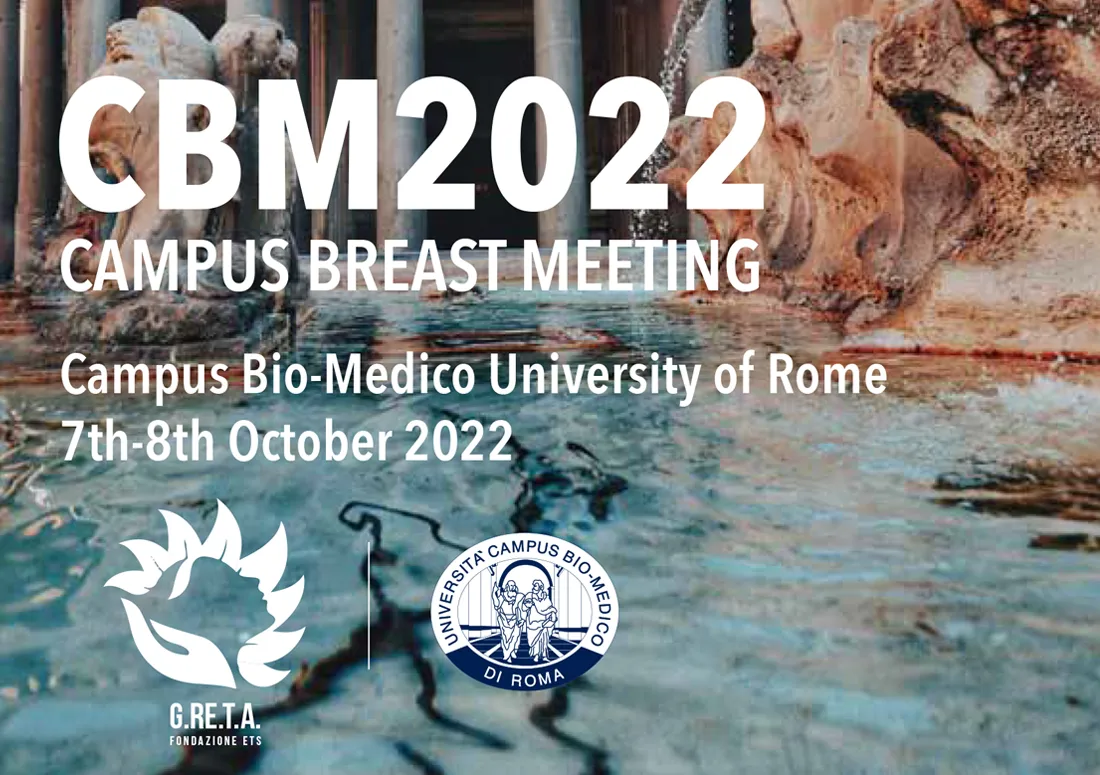 The G.Re.T.A. annual interactive masterclass starts again after two years of break.
This year we will increases the level of interaction involving in a partnership the academic team of the breast unit of Policlinico Campus Biomedico in Rome.
The Foundation G.Re.T.A. will contribute bringing its experience and a team of experts from all over the world, the academic team from CBM will add a long-lasting multidisciplinary experience in the oncoplastic management of breast cancer.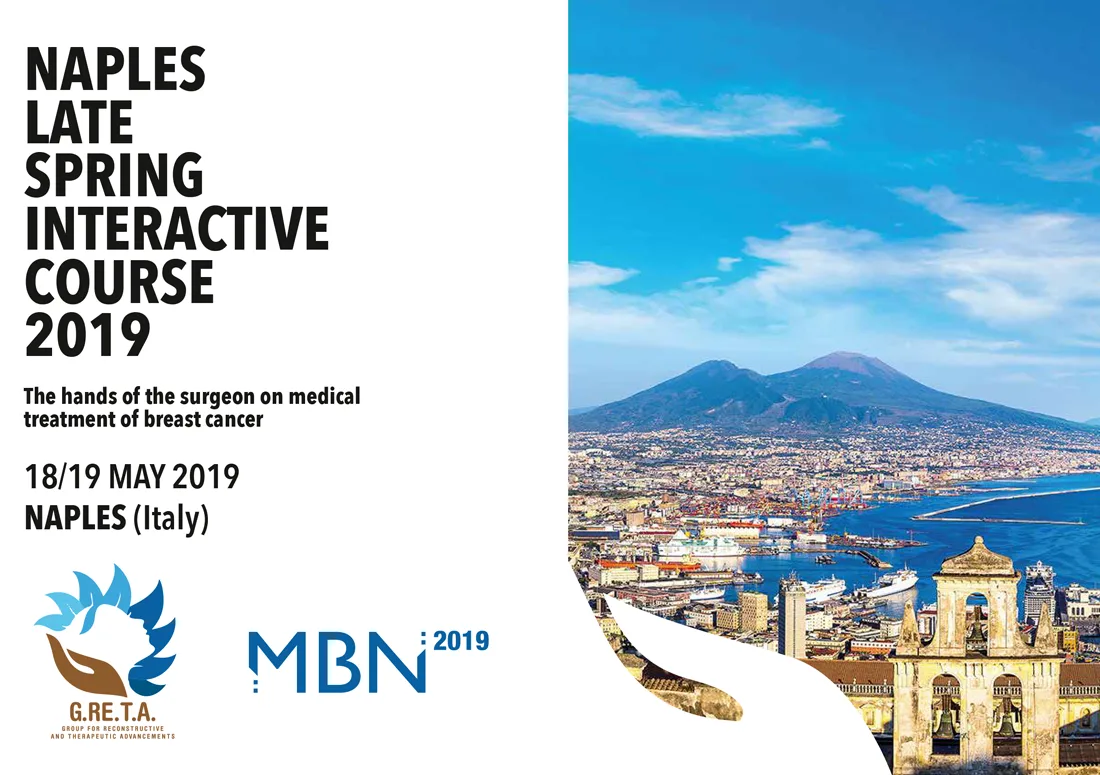 Naples Late Spring Interactive Course
I am honoured to invite you to the next G.Re.T.A. Interactive Course "The Hands of the Surgeon on Breast Cancer medical treatment" that will be held in Naples 18th-19th May 2019.
Following the tradition of G.RE.T.A. events, we will aim to an active interaction in a friendly setting between International experts and the attendees, this year offering a training for senior surgical trainees on basic skills of medical treatment.
The course is based on lectures and guided interactive sessions on the topic. It has the aim of gathering senior trainees with top international experts. Senior oncoplastic surgeons who wish to improve their skills are welcome as well.
The audience will be directly involved in the scientific program with participation to interactive talks, to a simulation session on pre-operative planning on living models and a discussion of pre-post op cases with senior members of the faculty.
Video lectures on advanced oncoplastic techniques are also part of the program.
The interactive talks include a lecture by a senior speaker (20') followed by comments from other members of the faculty (40'). Dr. Rocco and Dr. Catanuto will nurture the discussion with clinical cases, personal experience and critical questions. Participants will be directly involved and invited to discuss their own experience and offer solutions.
The Teaching pre-operative surgical planning session will be lead by Maurizio Nava. It will be based on simulation of markings on living models including complex cases with failed surgical results.
Call for abstracts: session "Young guns" meet the experts on Multi-Disciplinary-Team setting
In order to maximize educational opportunities the Faculty of the Etna Meeting and G.Re.T.A. are eager to invite participants to discuss a pre-op/post-op clinical case in a simulated multidisciplinary discussion.
The clinical case should be submitted as an abstract (not structured max length 250 words) including any detail relevant to the discussion : past medical history-triple assessment- planned surgical treatment/timing- pathology report – proposed adjuvant treatments (the last two only for post-op cases). An updated EU format curriculum vitae is required.
Four abstracts will be selected for discussion. This will last 5′ and will include a brief description of the clinical case and the open challenges related to it. Four slides are allowed including diagnostic imaging, pathology slides, relevant anthropometric photography.
G.Re.T.A. stands for "Group for Reconstructive and Therapeutic Advancements".
G.Re.T.A. aims to gather specialists from different disciplines dedicated to treatments and innovations in the fields of surgical oncology and plastic surgery.
Milano – Napoli – Catania